The Western States Racing League participants gathered at Las Vegas, April 25-27, 2003!!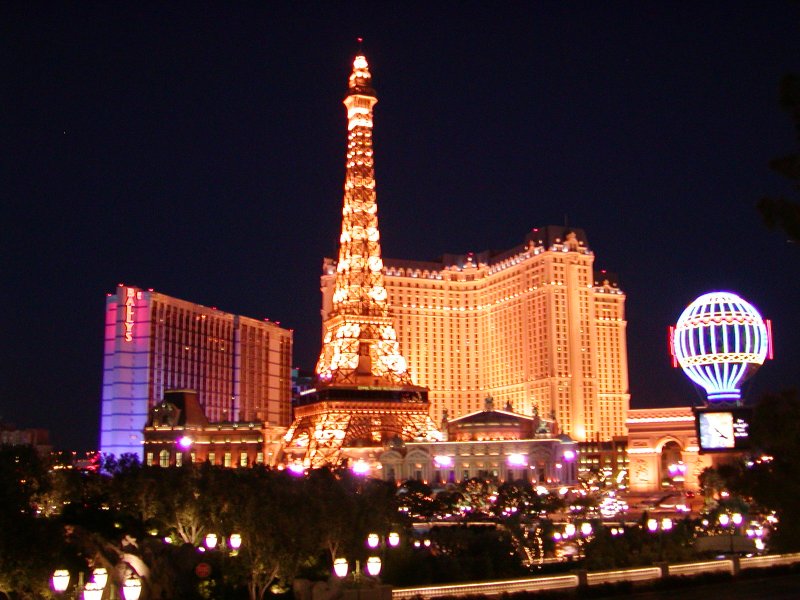 We enjoyed a lunch together at Timber's on Friday, followed by go-kart racing in the afternoon. Friday night found the WSRL gang at The Orleans enjoying a wonderful buffet dinner.
Saturday the group started at the Nascar Cafe in the Sahara for lunch, followed by some competitive racing on the NASCAR and Indy simulators. Some of our adventurous participants rode "speed" (the roller coaster at Sahara). Saturday night the group went to the Bull Ring to see a lot of great local short track racing!
Sunday drew the group to PT's to watch the Nascar WC race on two big screen TV's, with full restaraunt and bar service. Some of the group entertained themselves at the pool tables and video games at well.
Group participants:
Bob Beltrami, Cory Gall, Dave Trager & Samantha, Gene Russell, Keenan Cameron, Mike Miller, Paul Eigsti, Randy Peppler, Rob Gall, Ted Skinner, and Trish Vera.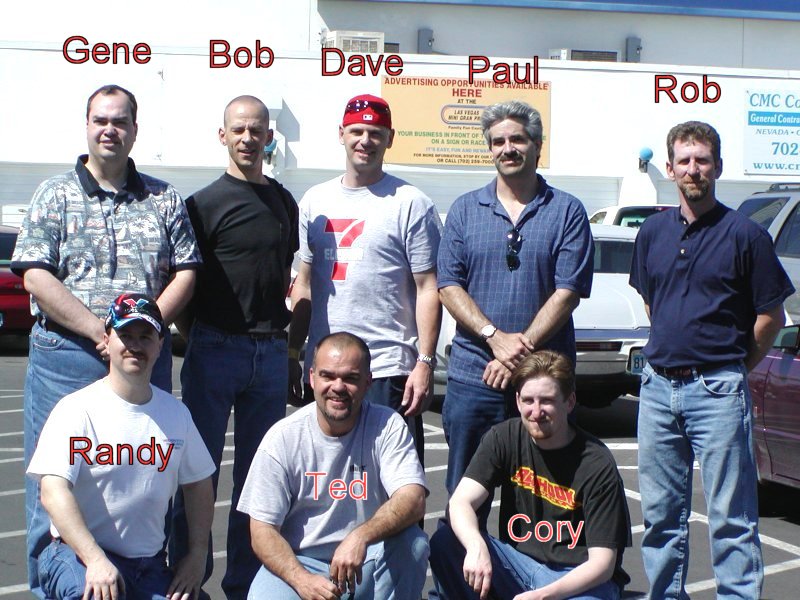 The shot above was taken at the Las Vegas Mini Grand Prix, after a fun filled afternoon of go kart racing.
Photos of the go kart racing.....
Photos from the Bull Ring.....
A couple of shots in the Nascar Cafe.....
A Big Thanks goes out to Bob Beltrami and Dave Trager for sharing their photos!!